Bold innovation for a bold life.
At DBV Technologies, we celebrate full expression of our four core values and their associated professional behaviors. Also known as the 4Cs, these values – Curiosity, Courage, Collaboration, and Credibility – are rooted in the DNA of our company.
Taking smart risks and mentoring each other to always do better. Pushing boundaries, turning challenges into opportunities. Being accountable for our choices, opinions and actions.
Continuously exploring uncharted territories. Always asking "why?" and more importantly "why not?"
Learning from each other. Growing and developing as an international, multicultural team, equally committed to our long-term goals.
Giving the best of ourselves. Our transparency and expertise are at the foundations of our relationship with our patients, stakeholders and partners. Data and results matter most.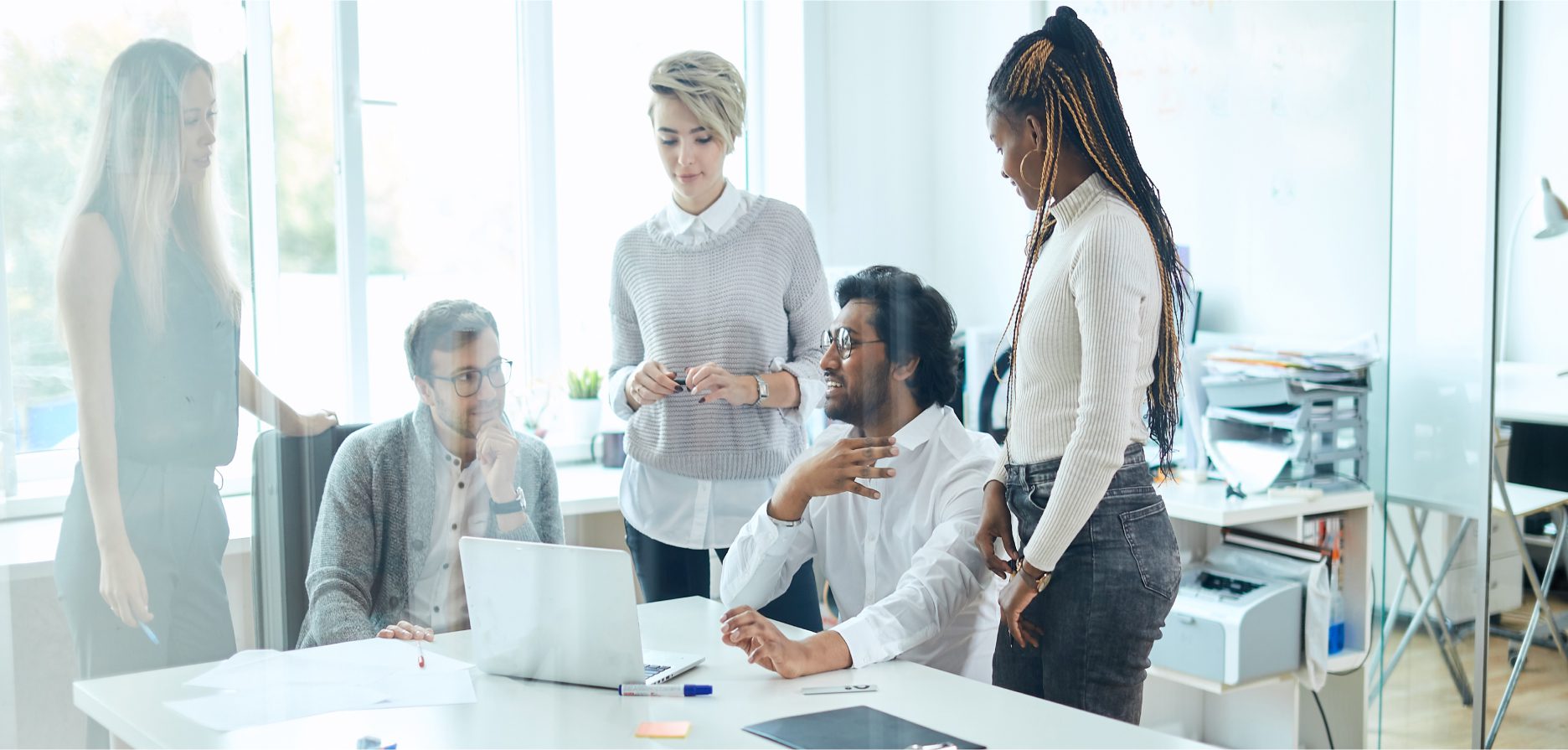 With roots in France, and a strong American and Australian presence, our ambition is global.
Our company has a wide range of job skills and includes multicultural people with different academic backgrounds, career histories, and experience. At DBV every position helps our company thrive.
Benefits of Working at DBV
At DBV, we have built a competitive and innovative approach for attracting and retaining employees.
We offer an agile, fast-paced environment for people who are passionate about therapeutic advancements to engage in creative scientific exploration, be part of a small but international team, and be responsible for major developments in service of patients. We incentivize our employees for their value creation and align our activities with their interests as well as those of our stakeholders, patients, shareholders, and broader society.
Our generous benefits philosophy is based on our company culture and reflects our 4Cs core values. It's designed to retain and motivate our employees by recognizing their performance, strengthening internal equity, and promoting their development.
Do you want to join an ambitious biotech company where employees are passionate about science and innovation? Join us at DBV Technologies!
Use the following form for general job inquiries.
DBV provides equal employment opportunities (EEO) to all employees and applicants for employment without regard to race, color, religion, gender, sexual orientation, gender identity, national origin, age, disability, veteran status, or genetics.